How does Idealis Consulting carry out a CRM integration project for its clients ? 


Overall principle: start with a MVP
We propose to move forward together by carrying out the following methodology. We work in phases that we put in production on your database so that your users can work as soon as possible with their new CRM. We call this methodology MVP.  To make this project a success, we challenge your processes.
We can add solutions from our
Idealis Solutions
team and your teams are trained via our
Idealis Academy
.
We start with the configuration of the standard functionalities to get your MVP, as well as the mandatory minimum developments related to this first version.  After a certain period of use, we move together to a formal version 1, then version 2, then version 3, ... with several intermediate Go-Live, depending on what we have established together.


Our methodology 
Our approach maximizes the chances of a quick and cheaper project that meets your needs. 
1. Identify your needs
We conduct a needs assessment with your needs to identify unique needs and requirements for a CRM solution. During this phase, we carry out workshops with key users to identify your needs and processes. We challenge your processes. We also make concrete demos of the envisaged solutions to allow your key users to project themselves. We set the scope. The goal of this phase is also to standardize your processes for greater efficiency and to reduce your specific implementation costs. 
Deliverables:
Identification of needs and solutions in terms of processes and technologies:
Common to all stakeholders

Specific to certain stakeholders

Mature or which require more work on processes

Procedures reviewed and written
We can advise you on CRM and best practice. We invite you to read the following articles: 
2. Determine the solutions and customizations required
Based on the needs assessment, we determine the customizations required to meet your needs. This may involve adding or removing modules, modifying fields and workflows, and integrating with other business tools.
Specific developments are subject to a preliminary estimation and a formal validation.  
Our team will always try to propose alternatives to the specific developments, which may or may not be followed the customer.
On top of the list of your needs, we will highlight the Return on Investment you can expect, moving from your existing tool to Odoo. We will work with you to understand the time your key users spend to perform their daily operations. Having that in mind, we will estimate the gain of efficiency for your users (no more double encoding, less human error, life view on your stock valuation, …). 
Besides this financial analysis, you will also have a non-financial gain brought by new Odoo functionalities solving your real problems. 
3. Implementation
Based on the knowledge of your needs and following your validation of the specific needs,  we perform the following activities:
Installation, setup rights and configuration 

Custom development (when necessary)
Deliverables:
A functional solution that meets your needs
Focus of Data Migration during the project
This is how we manage your data transfer.
We identify the data that needs to be migrated from the legacy systems to the new CRM system. We determine the data fields, data types and data sources.

We identify data mapping and transformation rules: we create mapping and transformation rules for each data element that needs to be migrated. This includes identifying data relationships and dependencies, as well as data quality checks and data validation.

We edit a data migration plan: based on the scope and mapping rules, we create a detailed plan for data migration. This should include timelines, resource requirements, and contingencies for any potential issues that may arise during the migration process.

You extract and clean legacy data: you extract data from the legacy systems and clean the data to ensure that it meets the quality standards required for migration. 

We validate data migration: we test the data migration process to ensure that the data is accurately and completely migrated to the new system. This should include validating data integrity, data relationships and data dependencies.

Once the data migration process is complete, we finalize the migration by performing a final data quality check to ensure that the data has been migrated correctly and completely.
4. Testing
Before going live, we test the solution in a sandbox environment to ensure that they work as expected.
Our team performs functional, unit, non regression and integration tests for all our deliverables. The functional behaviors expected by these deliverables are defined in advance in agreement with you. Together, we validate test scenarios beforehand.
In addition, we define together the acceptance criteria of our deliverables. 
One acceptance criteria must be 
Specific
Measurable
Achievable
Time-related
Realistic
These acceptance criteria depend on the theme. By example:
Dev Custo Back-end:

No error messages, fast execution, no regression, well translated fields, functionality adapted to the request

Such unit test gives the expected result

Such user story gives the expected result

Such flows are complete

Standard functionalities:

Speed of execution, no error messages, no regression

Data import:

Completeness of data

Large numbers method: first the large masses 

Check of values, e.g. depreciation table
5.
Go-Live
Once the tests have been approved, we go live:  the organization switches from the old system to the new CRM system, typically during a predetermined time when business operations are least impacted. 
We edit a cut-over plan: a detailed plan is developed that outlines the sequence of activities required to transition from the old system to the new one. This includes the timeline, roles and responsibilities, and any contingency plans.
During the GO-LIVE period, our team is even more available. A precise schedule of presence and roles/responsibilities are clearly defined beforehand. GO-LIVE is considered as a project in its own right. We set SLA levels. 
To validate the reception of the deliverables, you sign a PROJECT RECEPTION. This specifies that you validate the acceptance criteria that we have previously defined together.
6. Train the users
Provide training to the users in the other departments on how to use the customized CRM solution effectively. This will ensure that they are able to take full advantage of the new features and capabilities.
Our Academy service completes your procedures with Odoo screens or videos. Its role is to prepare your teams for Go-Live and then allow the staff to be autonomous via self-service content. 
Deliverables:
Your staff trained to your new procedures and IT tool

Your staff autonomous to find information or get an answer about your procedures or your IT tool 
7. Monitor and evaluate
We monitor the usage of the CRM solution in the other departments and evaluate its effectiveness in meeting their needs. Make adjustments as necessary to ensure continued success.
During this phase, our team assists you even more closely to make sure that your staff works optimally with their new IT tool. We make sure to solve any problems not seen during the tests. 
8. Maintenance & support
We will maintain, support and upgrade your CRM. ​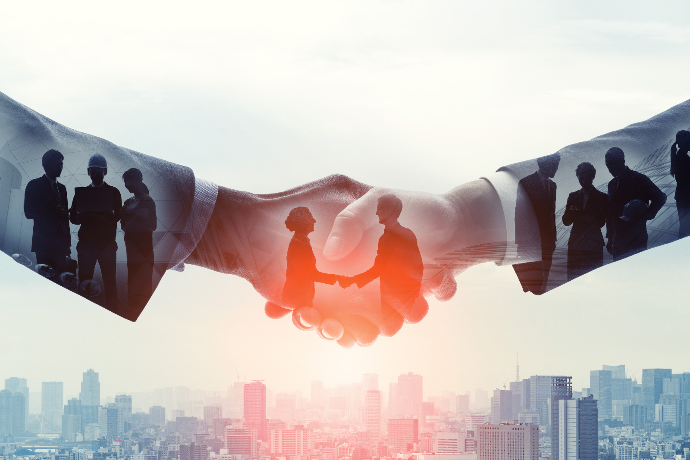 Our CRM references

Idealis Consulting has successfully manage CRM/ERP projects. We continually strive to satisfy our customers in a wide range of sectors.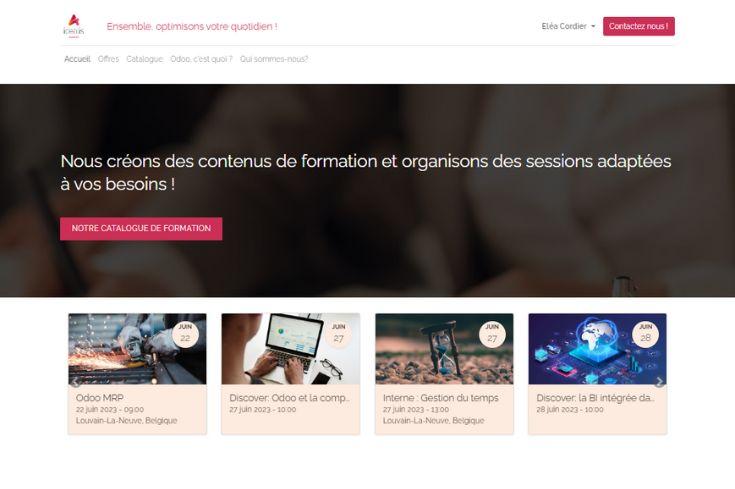 CRM Training

Give yourself a unique opportunity to acquire the basic tools and skills needed to succeed in the world of customer relationship management using Odoo.