Idealis Consulting, your Odoo Gold Partner
​
Your needs are our starting point. We can help you whatever your sector.
Our consultants are experts in all Odoo applications, and have developed cross-disciplinary skills that enhance the added value of their work.


​Our experienced Odoo consultants challenge your processes. They identify creative standard solutions to meet your needs. Your new tool is up and running in just a few days.

​Your employees can quickly become self-sufficient through our Academy training courses.

​Your custom development requests are listed, but we deliberately do not carry them out during your first period of use. At the end of this period, we decide together to continue our collaboration via our CORPORATE service in order to deliver your customized developments if necessary.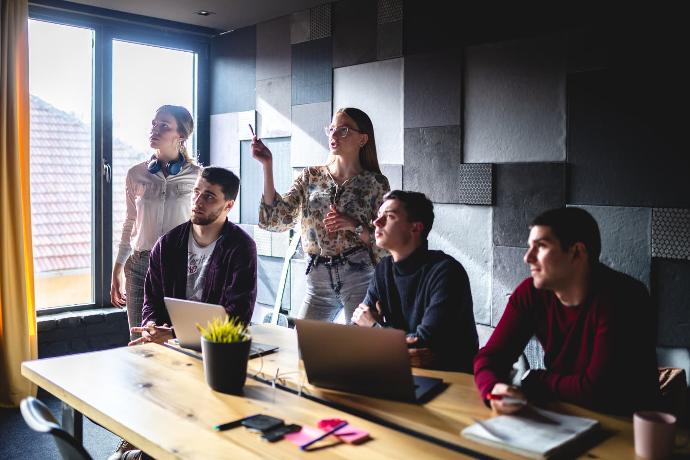 ​Odoo's standard applications are right for you, but you're looking for a partner who can also develop customized solutions? Are you looking for a partner who can manage priorities, key users, a schedule, milestones and a budget? Are you looking for advice on how to get the best ROI?
Project management methodology
We carry out your project using our project management methodology, developed over 15 years of ERP expertise.

Your project management
We proactively manage your project from A to Z, and have all the skills needed to complete the job.
We manage projects in French, English and Dutch. We are active in Belgium, Luxembourg, France and Europe.
Business expertise
Our team includes Business Analysts, Developers, Web Designers, Project Managers, Testers, Technical Architects and Infrastructure Managers.
A tailor-made offer
Our Academy can create your customized training content (PDFs, slides, videos, questionnaires, etc.) and deliver personalized coaching sessions.
We can also activate first-line user support via our Academy_Bot robot.

We'll help you find the right
solution
!
I'm considering
MIGRATION
of my current Odoo
Are you already using Odoo and would like to migrate to a more recent version?
Our team can carry out this mission using our migration methodology:
1) Diagnosis of your current system: what is your ROI?
​What to keep?
​What to migrate?
​What can be replaced with standard?
​2) Technical migration of your code and testing
​3) Training users on your new system via our Academy

I would like to CHANGE MY ODOO PARTNER
Are you already on Odoo and considering working with another partner?
Our team can carry out an audit of your situation. The diagnosis is based on a number of factors:
Governance and project management

Technical axis (code analysis)

Functional axis

Budget and ROI
The deliverable is a precise takeover plan or recommendations for completing your project with your current partner.

I'm looking for
AN ODOO PROFILE
to work in my company
Idealis Consulting can provide you with Odoo profiles for a period of time. These people work in your company. Profiles available are: Project Manager, Business Analyst, Developer.
We also offer expert profiles in certain fields: manufacturing, logistics, accounting, HR.
These people are regularly trained in-house by our Academy to keep them up to date.
Do you want your team to be trained and apply your procedures properly?

Are you looking to set up first-line support for your Odoo users?
Find out how our Academy can help you create content and how our Academy_bot can answer your Odoo users' questions.